Class Schedules

Each structured class provides students with professional, comprehensive, and knowledgeable instruction given in a highly disciplined, respectful, and positive environment.

All of the instructors at Tanaka's Martial Arts Academy are highly qualified and trained in order give students the most technically proficient instruction possible. Visitors are very welcome to watch classes. We look forward to seeing you!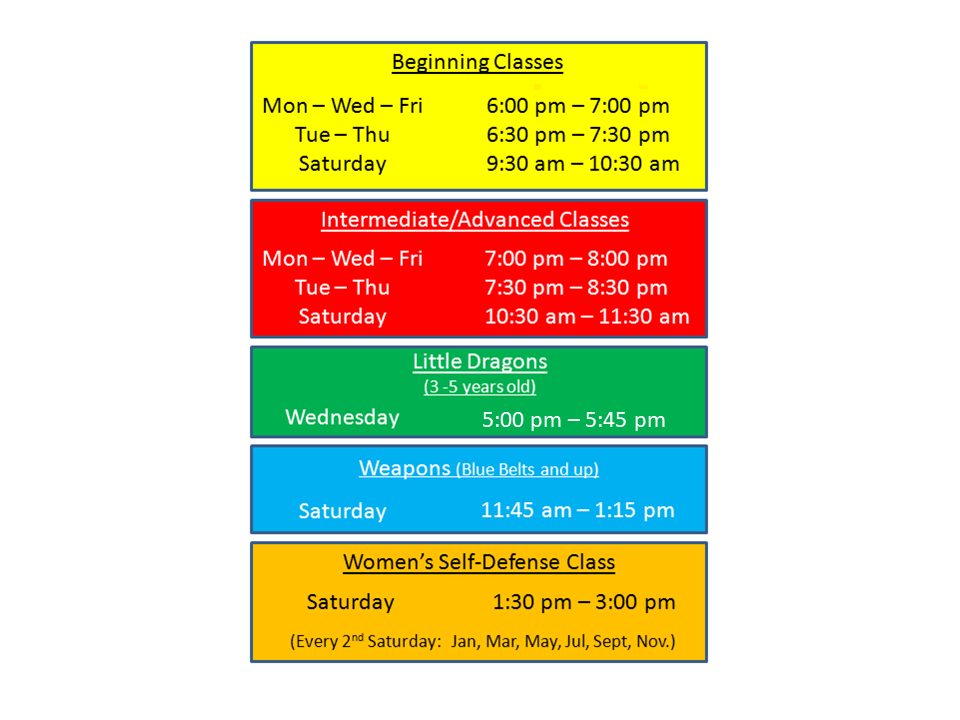 Call us Today! (907) 274-0951 or Download your Guest Pass for a FREE week of Karate Lessons.
*** PRIVATE LESSONS WITH SENSEI TANAKA ALSO AVAILABLE.***

WE OFFER FAMILY DISCOUNTS: 2nd person $10 off per month;3rd person $20 off per month; 4th person $30 off per month.(Except for Little Dragon's & Once a Week Classes)